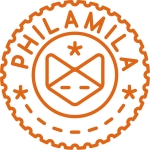 Lots sent:
16
Lots received:
19
Lots in progress:
0
Stars received:
5.00
Country:
Belarus
Languages:
Belarusian, Russian, English
Member since:
23 June 2020
Last activity:
02 April 2021
Hey friend!

Souvenir sheets from all over the world are welcome. Just please no CTO.

P.S. Please don't send me USSR souvenir sheets, if it is possible, I already have too many of them. Thanks!

Thank you and enjoy your day!