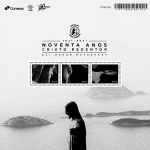 Lots sent:
11
Lots received:
12
Lots in progress:
2
Stars received:
4.91
Country:
Brazil
Languages:
Portuguese, English, Spanish, German/French/Italian (a little bit)
Member since:
22 May 2020
Last activity:
05 December 2022
ATTENTION : Due to Covid-19, the Brazilian Post Office doesn´t send or receive mail from Asia (Brunei and Kazakhstan), Africa, Oceania, some Islands (like Canarias Islands) and Russia/Belarus.
ATTENTION 2 : When making a shipment to me, please seal the envelope well with duct tape because I am having constant problems of theft of content and letters and still could not solve.

Collect :
All Europe after 1999 (prefer Eastern Europe and Scandinavia) / Island Countries after y2K (prefer incomun Greenland, Island, Groenland) / Small Countries (Monaco, Vatican, San Marino, Malta, Luxemburgo, Liechtenstein, Andorra, Cyprus) / Soviet Union / Russia and New Republics / Latin America, USA, Canada, Mexico and South Africa (after y2K)
Topical - Fauna / WWF / Flora / Sports / FIFA WC and UEFA Cup / Olympic Games and Winter Games / Transports / Space and Telecom / CEPT / United Nations / Joint-issue stamps all countries

NO CINDERELLA and CTOs stamps / NO Arabian Countries stamps

Also I collect Banknotes, Coins, Postcards and FDCs.

TAKE CARE, STAY SAFE and HEALTHY!!!