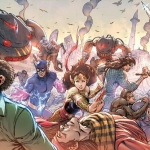 Lots sent:
2
Lots received:
2
Lots in progress:
0
Stars received:
5.00
Country:
Indonesia
Languages:
Indonesia, Java, English
Member since:
10 July 2019
Last activity:
24 October 2019
Hi,
I'm interested to exchange and get SS with theme
**Unusual
**Birds
**Butterfly
**Lady Diana
**Panda
**Comic Superhero (Marvel, DC)
**Chinese Horoscope
**Chinese Literature
**WWF
**Movie (James Bond, Marvel, DC, Disney)
I'd like to get in mint.
No CTO /used.
I already have many from India.
If you send your mail protect the sheets with paper board & plastic bag.
Thanks.