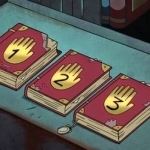 Lots sent:
1
Lots received:
2
Lots in progress:
1
Stars received:
4.00
Country:
Spain
Languages:
ENG FRA ITA POR SPA CAT
Member since:
07 March 2018
Last activity:
20 October 2019

nachopl is a club supporter
Hello everyone :) 

Im a Spanish young collector and also like souvenirsheets along with my father. My name is Nacho. Im 6 years old. I start collecting with my father Francescpf, also in the club.

Anyone sheet is welcome, I also like those from CCCP and other countries.